Want your law firm to have more visibility, traffic, and clients? Enter your URL below to get a free local SEO listing report and custom 12 month digital marketing plan.
So... how do we help attorneys?
your biz. front and center.
Want to get in front of someone that is 21-34 years old? That lives in your neighborhood? Who's actively engaging with luxury brands? That frequently travels internationally? Who really likes fast cars?
Wouldn't it be awesome if your website popped up more often? Especially when someone searches for attorneys in your market? Start cornering your market with our sophisticated suite of digital advertising tools.
holistic. organic. rankings.
Rather than buying space at the top of Google forever, we help attorneys and law practices grow their organic SEO so that they show up in the top of searches without paying for clicks. Confidence is having a money back guarantee.
From the initial planning strategy, to design, to content creation and complete advertising strategies, PMCO helps attorneys in every stage of business create consistent, top-quality content, that will make your brand unforgettable.
Ready to corner your market?
Just follow the 4 steps below...
In order to market effectively, you need a list of people that are looking for legal help, then you need to start marketing to them.
The legal field is competitive! Like, hundreds of other attorneys in your city competitive. You need to stand out with highly engaging brand content.
If you want to grow your brand, you need to automate time consuming tasks like exporting leads, sending emails, and texting reminders.
We get you more retainers by showing off your brand to tens of thousands of highly targeted people month in and month out.
Our Clients Have Something to Say About Working With Us
You'll have something great to say too. Just schedule a free marketing consultation and see how we can help your law firm get more leads, schedule more consultations, and sell more retainers.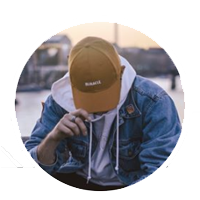 CP Josh
Real Estate Agent
"What I appreciate the most is their data driven/results oriented approach. They let you see where your hard earned money is being spent and help optimize your strategy and dollars to grow your business."
Drake Larson
Attorney

"Went from having 2-3 consultations per month to having 2-3 consultations per week almost overnight, and I'm getting even more now! They're worth it. Couldn't give a stronger recommendation!"
Elijah Robert
Real Estate Agent
"I'm impressed with the dedication these guys have to making your company thrive. You can tell it's more than just a job to them, they are invested in your success. Highly recommended if you want results."
Let face it. You can only attend so many networking meetings, and rely on so many referrals. Let's make you a sustainable, scalable, and thriving law firm. The biggest risk you have is getting a free 30 minute marketing consultation.
your turn to make a move...
To Contact Us:
Fill out our online form above, or call us at (844) 568-2333.
Copyright © 2020 Parrot Marketing Co